KCP Judges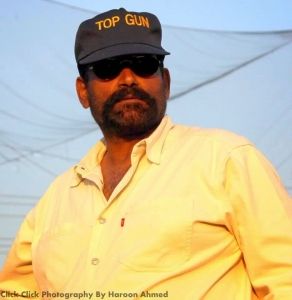 Ahmed Virk
FCI All Breed Judge (Can Award CACIB to All Breeds)
Born on November 14, 1962, I am a Mechanical Engineer turned businessman by profession. I became a Founding Member of the German Shepherd Dog Club of Pakistan ( GSDCP, Membership No. 007 ) on January 11, 1982. I became a member of SV ( Membership No. 12024520/LG 16 ) on June 01, 1994. In addition I have been a Permanent Member of the Kennel Club of Pakistan since 1989 (Membership No. 109), and been a member of the Kennel Club of Pakistan Management Committee between 1990 and 2011.
I was the Group Breed Warden for GSDCP, Lahore, between 1998 to 2007, when I was elected to the post of the National Breed Warden of GSDCP. I was awarded a license to Judge German Shepherd Dogs in Pakistan in 1998, and judged my first show at Karachi on March 23, 1998. I was awarded a license to judge All Breed Dog Shows by the Kennel Club of Pakistan in 2002, and approved as an FCI All Breeds Judge in 2007, and have judged all breed dog shows in Thailand, Sri Lanka and India. I was a member of the first group of 20 judges (10 for Breed Shows, and 10 for Training Trials) from all over the world, selected for training as 'National Judges' by the WUSV, and given a license as a 'National Breed Judge' by WUSV on December 09, 2014.
Over the years I have successfully set up Dog Centres/Units for the Pakistan Air Force, Pakistan Navy and the Sindh Police, where in addition to the procurement of dogs, my contracts required me to train the service personnel to train their dogs for Schutzhund work, besides specializing in Explosive Sniffing and Guard Work. I was also awarded two contracts for the Pakistan Army where I had to procure German Shepherd Dogs from Germany, and Labradors as breeding stock from UK, in 1996 and 2003, for the Army Dog Breeding and Training School and Centre.
I have been breeding German Shepherd Dogs since 1990, and have bred dogs that registered wins at various Pakistan Sieger Shows, and went on to become Pakistan Champion also.