KCP Judges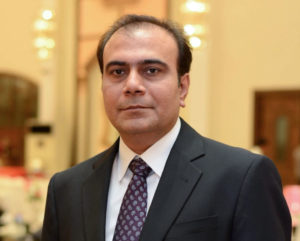 Farid Ahmed Qureshi
KCP Breed Judge (Can Award CACIB Only to Rottweilers)
My name is Farid Ahmed Qureshi and I am the President of Pakistan Rottweiler Club (PRC), a Rottweiler Specialty Judge and as a National Breed Warden.
I am serving in the Kennel Club of Pakistan (KCP) as a member of the managing committee and National Breed Warden. I have assisted ADRK Judges Dieter Hoffmann, Frank Hedtke and Helmut Weiler, in various Breed Surveys (ZTPs).
I have engaged in breeding Rottweilers since long under the prefix "vom Gladiator ". Many of my bred dogs have been V rated in shows; furthermore, one of my bitches became the Junior Siegrin and Champion, with some of my dogs become Champions and Grand Champion.
For the betterment of the Rottweiler Breed in our country, I have imported a number of dogs from reputed Kennels of Germany in the last two decades. I have attended the ADRK Klub Sieger show since 2011 and attended training sessions during this time frame. I also attended the Judges conference in Germany.
I am a Rottweiler enthusiast and aim to inspire like-minded people