KCP Judges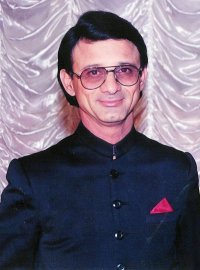 Mirza Saif Baig
FCI All Breed Judge (Can Award CACIB to All Breeds)
Mirza Saif Baig was born in 1955 into the "Paigah's" family of keen dog enthusiasts of Hyderabad Decan. Over the past 25 years, he has bred owned and shown champion dogs representing all six groups. He has been handling professionally since 1975 and was the first Pakistani national to be awarded the Best Professional All Breed Handler at Asia Kennel Union Championship Dog Show, in the year 1985 in Bangalore.
Mirza Saif Baig has been judging since 1992 as an All Breed and a GSD specialist and has judged at championship shows at Islamabad, Lahore, Murree, Karachi, Sri Lanka and India. He also has the honour of being the Ring Steward for SV Judges Herr Klaus Goethe, Herr Dieter Oeser, Herr Peter Rieker, Herr Erich Boshl and Gabriele Pettinaroli. He has also served as the Secretary of the German Shepherd Dog Club of Pakistan.
He is an FCI Judge, licensed to award CACIB. He also has the honour of being the first Pakistani Judge to officiate at an FCI International Show with attribution of the CACIB of the FCI.
Presently, Mirza Saif Baig is an avid breeder of the 'von Dessau' and 'Kellerholts' Kennels.