KCP Visiting Judges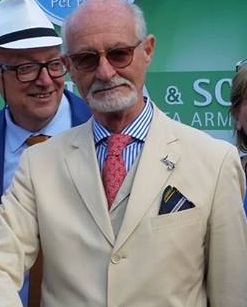 Nicola Imbimbo, Italy
FCI Judge

He is a medical oncologist, surgeon, professor of genetics and canine zoognostica.
He has been dedicated entirely to the Neapolitan Mastiff for over 30 years. He is an FCI judge since 1970. He is one of the youngest Italian judges who has passed through all the stages in his judging career and became an All-Rounder Judge.
He can now judge all FCI recognized breeds. He is trainer judge for new judges. He is the author of Cynophily newspaper articles published in national and international magazines in many languages (French, German, Russian and Portuguese).
He has so far judged in much of the world's 94 best in show to date.